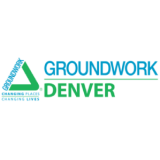 Headquarters Location
3280 N. Downing St.
Denver, CO 80205
United States
Roles
Recreation Experiences
Stewardship Projects
Community Education
Research
Mapping
Data Collection
Marketing
Communication
Administrative
Customer Service
Focus Area
Agriculture
Air Quality
Energy
Environmental Law and Policy
Food Systems
Forestry
Land Management
Parks and Recreation (including interpretation/education)
Waste Management
Water Management
Opportunity Type
Seasonal jobs - spring/winter/fall
Seasonal jobs - summer
Ages Served
13, 14, 15, 16, 17, 18, 19, Post-High School
We partner with lower-income communities to improve the physical environment and promote health and well-being. We are "doers", not "talkers". We plant trees, we improve parks, we clean up rivers and the air, we insulate houses, we promote biking, we grow food, and we coordinate hundreds of volunteers to help. We support the growth and development of leaders from the neighborhoods where we work through our Green Team youth employment and leadership program. We build bridges between residents, businesses and government to achieve the common goal of positive environmental change. Our work promotes the inclusion of the diverse population of our communities in decision-making and action, as well as advocates for equal access to a clean and healthy environment for everyone.
Work Examples
We hire youth ages 13-18 years old for our "Green Team" summer jobs in and around Denver. The neighborhoods include Cole/5-points, Commerce City, Montbello/NE Park hill, Aroura, Westwood, and Sheridan. The Green Teams help address community needs that are related to the environment as well as social and food justice and many other projects as well. On day you will be planting a garden to grow food for the community and the next you can be riding bikes along the river collecting water samples and even camping! Our goal is to expose youth to careers in environmental and green jobs.
We also hire youth ages 18-29 for our "Green Corps" program This team is youth from all around Denver, they work over the summer and into fall to build skills and learn about careers in green jobs. in past season the team has participating in mountain bike trail building, working at the Rocky Mountain arsenal, as well as construction projects with Denver mountain parks. our goal for this team is to have youth learn about careers and jobs based around environmental and conservation work, then supporting them to be placed in jobs and careers.