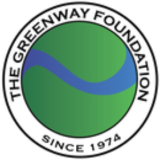 Headquarters Location
1800 Platte St
Denver, CO 80202
United States
Roles
Recreation Experiences
Stewardship Projects
Community Education
Environmental Education
Focus Area
Parks and Recreation (including interpretation/education)
Water Management
Opportunity Type
One-time recreational experiences
One-time stewardship experiences
Seasonal jobs - summer
Unpaid internships
Ages Served
14, 15, 16, 17, 18, 19, Post-High School
The Greenway Foundation (TGF) advances a sustainable water future, focusing primarily on Colorado and the western United States. TGF protects and revitalizes watersheds, promotes water stewardship, champions environmental education, stimulates innovative policies and practices while also celebrating the historic, recreational, and environmental roles involving water that flows through our communities. Since its inception, TGF has and continues to transcend cultural, political, geographic, and disciplinary boundaries, focusing on opportunities and initiatives that bind our communities together, the most vital of which is water.
For over 40 years, The Greenway Foundation has introduced tens of thousands of children to the South Platte River through its South Platte River Environmental Education (SPREE) program. SPREE aims to develop a positive relationship between the South Platte River and Denver area youth through school excursions, day camps, weekend events, internships, and summer employment.

Since its inception, SPREE has committed to equity, diversity, and inclusion as an essential component of its work and continues to focus on creating safe, accessible, and welcoming spaces for all Denver youth through each of its programs. The River is for everyone!
Work Examples
Summer River Ranger – Summer employment opportunity for high school or early college students to work at SPREE's summer camp as a summer educator. River Rangers also get professional development training in environmental education throughout the summer and complete a portfolio of work to become certified as an Apprentice Environmental Educator by the CAEE
Greenway Leadership Corps (GLC) - Greenway Leadership Corps (GLC) hosts monthly, FREE opportunities for high school students to participate in team-building exercises, experience career development opportunities, have a chance to hear from different guest speakers in the environmental field, and explore nature doing different outdoor adventures. GLC events are always free, all gear is provided, and no prior experience is necessary.
River Ranger Internship - The Greenway River Ranger Internship program is designed for high school students to develop their leadership and communication skills, as well as knowledge of the environment and environmental education, through hands on environmental education experience and career development workshops. This is an unpaid opportunity during the school year. Usually participants are limited to certain Denver high schools, though exceptions have been made.