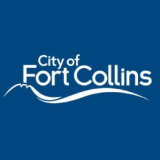 Fort Collins Natural Areas
Headquarters Location
1745 Hoffman Mill Rd
Fort Collins, CO 80524
United States
Roles
Recreation Experiences
Stewardship Projects
Community Education
Data Collection
Marketing
Communication
Administrative
Customer Service
Focus Area
Agriculture
Air Quality
Energy
Environmental Law and Policy
Fisheries
Forestry
Land Management
Parks and Recreation (including interpretation/education)
Water Management
Wildlife
Opportunity Type
Clubs
Full-time jobs
One-time recreational experiences
One-time stewardship experiences
Paid internships
Part-time jobs
Seasonal jobs - summer
Unpaid internships
Volunteer positions
Ages Served
16, 17, 18, 19, Post-High School
Fort Collins Natural Areas is a city department comprised of a group of over 50 protected public lands, most of which are open to the public, for recreational activities such as hiking, biking, birdwatching, tubing, learning, etc. These public lands are managed with resource protection, stewardship, and enjoyment in mind and allow for the public to engage with nature near their backyard.
Work Examples
Volunteer opportunities exist to learn more about resource management including volunteer naturalists, rangers, gardeners, trail builders, and more.
Paid internships sometimes are available for students wanting to learn more about public engagement, outdoor educational programming, and resource management.
Seasonal positions working in a variety of fields such as trails and visitor amenities, resource management, facilities management, and public engagement are available during the summer months.