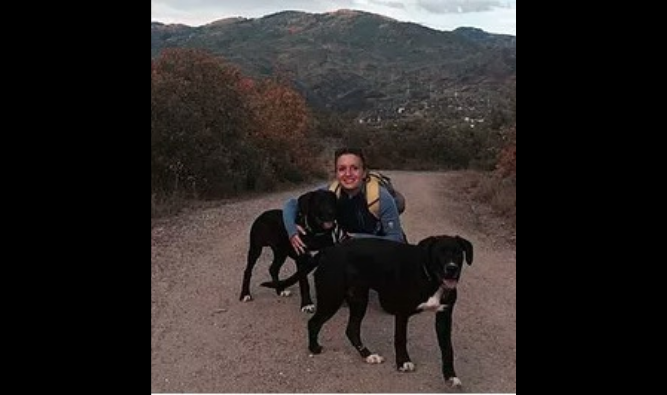 Growing up and attending college in Western New York, I had never been to Colorado and didn't really consider myself an outdoorsy person. One summer between junior and senior year of college, I took a job as a waitress at a guest ranch in Clark, Colorado which completely changed the trajectory of my life. While the work I did was not centered around outdoor activities, simply being in such a beautiful part of the country awoke my love and passion for the outdoors. I found myself hiking, biking, skiing and playing in the river every chance I could get. Upon graduating college back in NY, it didn't take long for me to pack my bags and my cat and head west again. Now having been in Steamboat Springs for over a decade, I find myself wanting to give back to the incredible community that took me in and to do so in a way that's meaningful to me. When I found an opportunity to work in the Accounting/Finance field for an organization like Rocky Mountain Youth Corps, where the mission is centered around connecting youth and young adults to the outdoors, it was almost too good to be true. Doing the 'behind-the scenes' work that I enjoy while also being part of such an impactful organization whose mission is near and dear to my heart has by far been the most fulfilling work I have ever done.
I graduated college with a degree in English Literature. Truthfully, I felt a little aimless when I graduated, because I still wasn't quite sure what I wanted to do, but I had to graduate with SOMETHING. So I defaulted to English Literature, because I always enjoyed writing and reading and did well in courses that revolved around those subjects. It wasn't until I took an entry level job at a local bank here in Steamboat that I realized I also very much enjoyed crunching numbers and analyzing data – and that I had a knack for it. That's how my career in Accounting began. I worked as a Teller, Loan Administrator, Credit Analyst, and an Accountant; all roles that helped develop my skills in this field. By the time I started working for Rocky Mountain Youth Corps, I was well-groomed to take on the Accounting & Payroll Manager role and had strayed far from that English Literature degree.
Knowing that our organization is making a huge difference in the lives of youth and young adults both locally and across the country by connecting them with the outdoors is the biggest driving factor for me. While I may not be on the frontlines leading our crews or getting my hands dirty in the field, the organization would come to a screeching halt without the finance component. Our employees wouldn't get paid, and without the work that we do to secure funding from project partners and grantors, our organization would struggle to stay afloat. For someone who is introverted like myself, it is truly rewarding to be able to work independently (as many tasks in the Accounting/Finance world require) while also being an integral team member for an organization that is doing so much to preserve the beauty of our green spaces.
Every place of business needs the number crunchers to make sure that the behind-the-scenes components are being executed properly, so that the outward-facing components (in this case, our youth and conservation corps) can also run smoothly. Every member of this organization has an essential role to play in ensuring our participants are having the best possible experience, and no one person's work is more important than another's. We all have different strengths and we all have unique perspectives. Individually we are great, and together we make RMYC the successful organization that it is.