Agriculture and soil science have always been closely linked. Soil scientists in Colorado use their knowledge of the earth to find out which crops grow best in which soils, what fertilizers to use and what the best methods of plowing and planting might be. "Soils within a country determine the quality of that nation's environment, because soil acts like a kidney," says John Beck, a soil scientist. "Water is purified as it moves through the soil to the groundwater. Plants growing in the soil purify the air we breathe."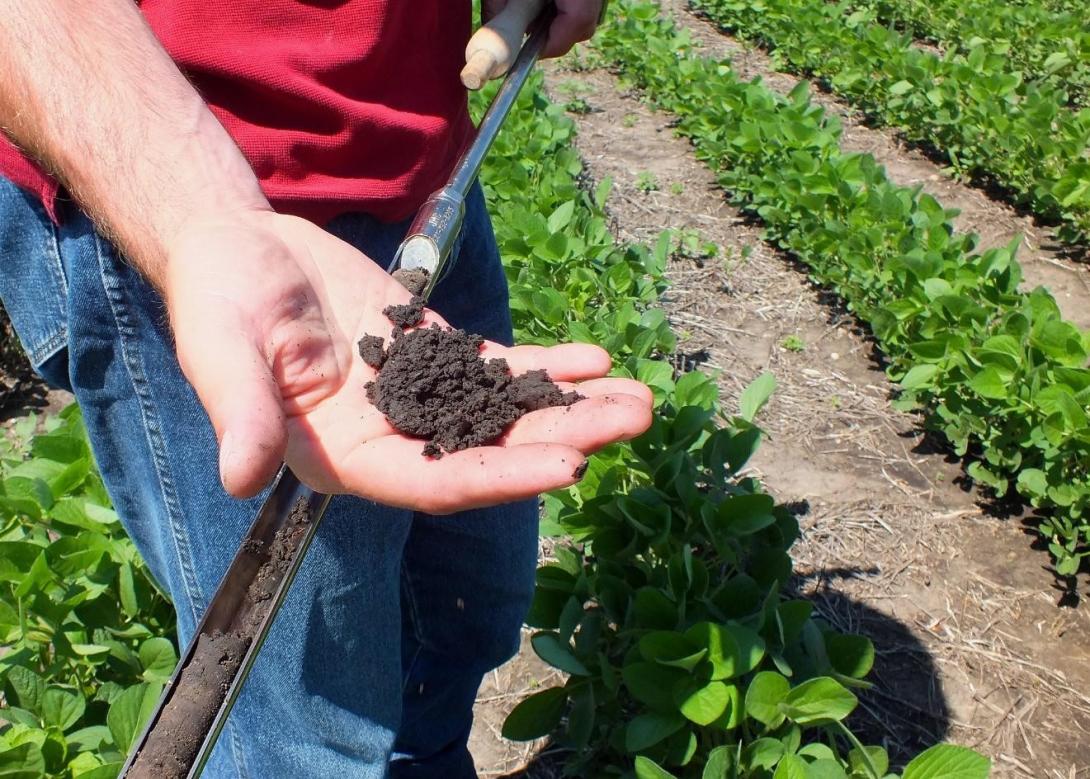 Soil scientists study the chemical, physical and biological properties of soils. They research anything from global topics like climate change or acid rain to local issues like well contamination. Soil scientists work in a variety of environments: labs, offices and the field. In the field, they collect soil samples and survey the environment. They then take the information and samples to the lab, where they test the soil for quality and look for solutions. Once testing is done, they work in offices, writing up research findings.
"Most soil scientists would tell you they chose this profession because they liked the combination of field and laboratory work," says soil scientist Ivan Fernandez.
People that become soil scientists usually share similar personal characteristics. They share a love of science, enjoy working outdoors, have enthusiasm for maps, exhibit strong analytical and critical thinking skills, and have the desire to be an integral voice in environmental decisions related to soil conservation, land use, water quality, or waste management. A strong background in math and science is necessary for admission into graduate soil science programs.
Most soil scientists have earned at least a Bachelor's degree in biology, chemistry, agronomy, engineering or environmental studies from a major university. At many universities, two choices are available for specialized training in soils. The Soil Science option prepares students to enter the agricultural sector as farm advisors, crop consultants, soil and water conservationists, or as representatives of agricultural companies. The Environmental Soil Science option prepares soil scientists for careers in environmental positions dealing with water quality concerns, remediation of contaminants or for on-site evaluation of soil properties in construction, waste disposal, or recreational facilities. To get out of the field and into the lab, most soil scientists recommend a Master's degree.
Soil scientists can be certified by the Soil Science Society of America to recognize their expertise and enhance their application status among fellow job seekers. According to the Soil Science Society of America, certification of professional expertise is broadly based on education, a comprehensive exam, and previous professional experience. Scientists may need to take continuing education courses every year to keep their certification, and they must follow the organization's code of ethics. Some states require soil scientists to be licensed to practice. Licensing requirements vary by state, but generally include holding a Bachelor's degree with a certain number of credit hours in soil science, a certain number of years working under a licensed scientist, and passage of an examination.
In 2020, the median annual salary of a soil scientist was $68,830 per year. The job's forecast is faster than average with a predicted growth of 6% from 2019 to 2029.