Campground Hosts are individuals who are in charge of maintaining and managing a campground. Hosts can work for the National Park Service, Forest Service, Bureau of Land Management, or private campgrounds. Being a campground host will entail a variety of things and will be different everyday!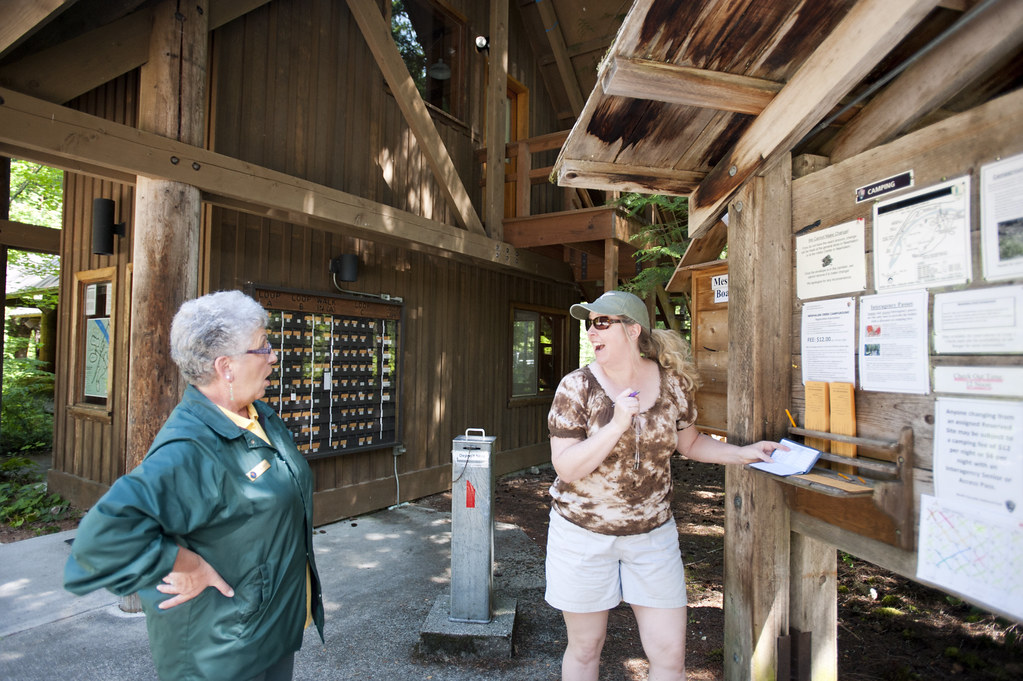 A day on the job for a campground host can vary depending on the day. The main duties for a host will be the onsite point of contact for visitors. Other daily duties include working at the visitor center, grounds maintenance, administrative work, collecting payments, or doing park tours.
To be a campground host one will need to enjoy spending time with others and have great customer service skills. One will need to be comfortable working in various weather conditions and be in good physical condition to maintain the grounds.
There are no education requirements to be a campground host. Applicants who have prior experience hosting or doing maintenance work may have preference over applicants without prior experience. There are plenty of volunteer opportunities throughout the United States for campground hosts. Many people will volunteer their time for a spot and water and septic tank hookup.
The average annual pay for a campground host is $23,143 or $11 an hour.